Protection of information. Business information security
Protection of information against unauthorized access inside and outside
the perimeter of a company's information system. Data security.
Many companies care about data security, but they have to use standard communication channels (sharing and public email services) for sending sensitive information. Such channels are often poorly protected from leaks beyond the perimeter of the corporate information system. There is also a considerable risk of confidential data loss due to dishonest employees (insider threat) who may use sensitive corporate documents and trade secrets for purposes other than what is intended (transfer to third parties, copy on a USB flash drive, etc.). How can companies ensure protection of information?
Business information security
Sensitive data may include accounting records, secret correspondence, development plans, price lists, various multimedia files intended for use only by the company's employees and many other things. Leakage of such data (without protection of information) can lead to the loss of competitive advantages, unique technologies and trade secrets. That is why even SMB companies try to find a proper solution to protect information against leakage. Data security is an essential part of any business.
Public protection of information methods are often ineffective and easy to crack, which adversely affects not only the activities of a single company, but also the market as a whole. Data security solutions developed by the market giants are very expensive and too complicated for SMB companies.
How to protect confidential corporate data?
StarForce Technologies has developed solutions to protect information sent inside and outside the corporate network. The solutions are available at the reasonable price.
Electronic document security
Business information security is carried out by implementation/integration of solutions developed by StarForce Technologies into the company's information system. This process includes the installation of individual servers that provide an unparalleled level of protection for all documents sent through any communication channel. After StarForce solution deployment you be able to safely share electronic documents, multimedia content and software applications without limitations and risk of data theft. With us your data security will be at the highest level.
How does it work to ensure data security?
StarForce Technologies uses a comprehensive approach for its solutions to protect corporate information.
| | |
| --- | --- |
| 1 | Documents are converted into a special format that can be viewed by StarForce Reader, a special app available for Windows, macOS, Android, and iOS. |
| 2 | StarForce Reader binds protected documents to the user device where they were opened for the first time. This ensures that only an authorized person can view the protected documents. |
| 3 | User-friendly web interface provides distribution and usage control. This allows customers to track when end users open a protected file, in real time. |
StarForce Content Enterprise
Corporate electronic documents and content copy protection system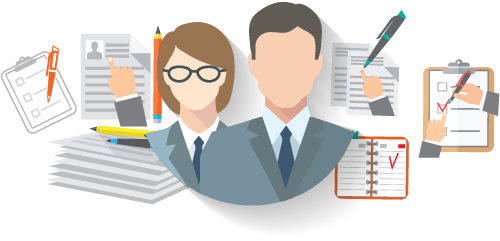 The solution protects sensitive documents from unauthorized access, copying and distribution, inside and outside the perimeter of an enterprise information system.
Supported file formats
StarForce Content Enterprise is designed to ensure data security – to protect documents of particular importance, including trade secrets or any other kind of confidential information that is important for a company. The solution allows customers to send documents securely via any communication channel or using any media.
How to deploy the system
The solution can be used either as a stand-alone or as a module of an existing DLP-system. StarForce Content Enterprise also supports the concept of Bring Your Own Device (BYOD) by allowing viewing the documents on any mobile device without the risk of unauthorized copying and distribution. Be sure that the company's business information security is configured.
| | | | |
| --- | --- | --- | --- |
| | Solution as it is | | A module to an electronic document management |
| | A module to a mail server | | Integration with other solutions |
StarForce Content Enterprise has a unique function that allows restricting access to electronic documents thanks to StarForce DRM, regardless of their location relative to the perimeter of company's security system. In addition, it allows protection of information against the Print Screen function, the Black Box thecnoloy, and has a watermark module.
StarForce E-m@il Enterprise
Protects confidential emails and documents sent by corporate e-mail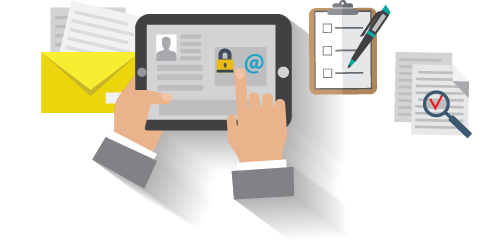 StarForce Content Enterprise is a unique solution to secure enterprise e-mail against information leaks and unauthorized distribution. Use StarForce Enterprise to unsure data security for the company.
The solution allows customers to securely protect of information and to mitigate the risk that it can be forwarded to third parties, thanks to special technology that binds each email message and/or attachment to a recipient's device.
Components
Features
| | | | |
| --- | --- | --- | --- |
| | Email message protection with a single click | | High-level protection against cracking |
| | Compatible with all popular corporate email client | | Information usage statistics |
| | Customization | | |
StarForce Content Enterprise is deployed on the customer's side, so users are able to send secure emails using the enterprise's default e-mail client/service.
Leave an application to free test
User workstation monitoring
Another way to protect confidential information is to implement multi-level proactive protection measures:
| | |
| --- | --- |
| | "White lists" of processes and applications - Everything which is not forbidden is allowed |
| | Control the activity of trusted applications and processes - Protect allowed ones. |
| | Control of the technology of processing confidential information by a user on a protected machine. |
SoftControl Enterprise
Contol the launch and activity of all applications and system drivers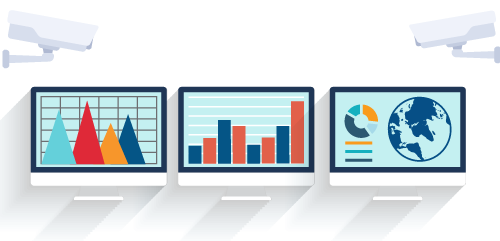 SoftControl Enterprise enables effective protection of endpoints against all types of malware and vulnerability exploits without the need for signature updates. This approach also blocks zero-day threats and user activity such as unauthorized access to information or device , launching unapproved applications, and other actions that run counter to corporate security policies.
User-driven rules for application activity, file system and registry access, peripheral device and network resource access, combined with monitoring and logging, allow administrators to control and block malicious or careless actions of the employees. Centralized management and modular architecture significantly reduce the operating cost.
SoftControl protection levels
Features
Dynamic integrity control and "White lists" of processes and applications
Monitoring application activity and dynamic sandbox
Protection of information against unauthorized access and control of user actions
Centralized management and monitoring of events on the protected devices
Easy to deploy and integrate with specialized software
Our clients